Simple small mini dry mortar mix production plant/ tile adhesive small production line 2 ton per batch
Introductions
Simple dry mortar mix plant also named easy operated mini small tile adhesive dry mortar mix producdtion line, it is a mechanical equipment that uses mechanical force and gravity to mix two or more materials uniformly, it can produces kinds of different dry powder products base on different recipes, this special designed easy operated mini small tile adhesive dry mortar mix producdtion line can can increase the contact area of materials and promote chemical reactions. It can also accelerate physical changes. For example, the addition of granular solutes to solvents can accelerate the uniform mixing through the action of mixing machinery.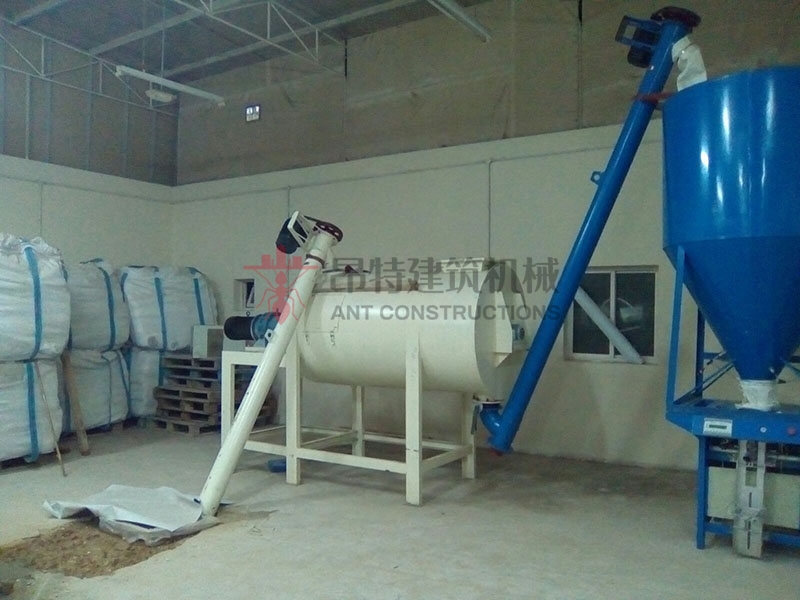 Special features:

1. Material loading can account for 60-70% of the mixer volume, small footprint, low investment, low dust, low noise, stable operation,easy installation and maintenance.
2. The screw hoist is well sealed and the spiral blade layout is reasonable, which can lift all kinds of powdery materials quickly and without leakage.
3. Fast mixing, multi-layer spiral ribbon mixing brings the material completely , average mixing time is 5-8 minutes.
4. The mixer has high mixing uniformity, three-dimensional movement of the material in all aspects, no dead angle mixing.
5. The gap between the outer spiral belt and the wall of the mixing drum can be 1-2mm, the discharge is clean and no residue.
6. A scraper can be added to the outer spiral belt according to different customer needs, which is suitable for mixing thick and pasty materials. Different spiral structures can be used, heating and drying fixtures can be added; atomizing nozzles can be added; 201 or 304 stainless steel can be used.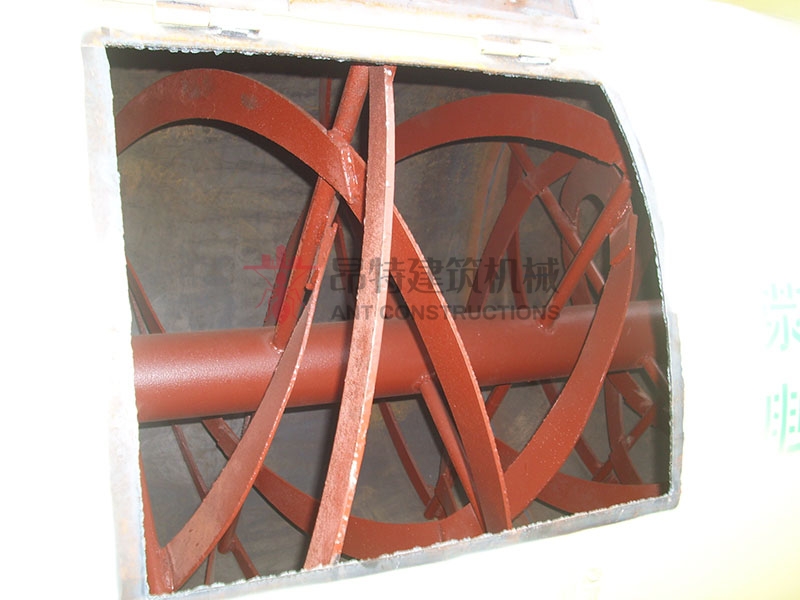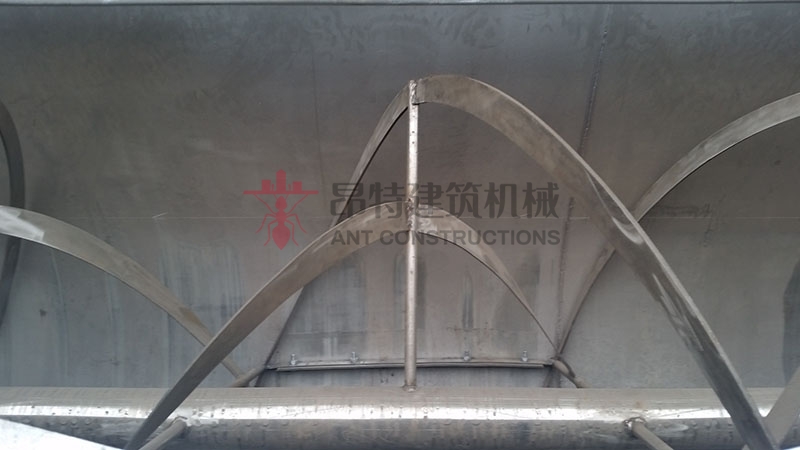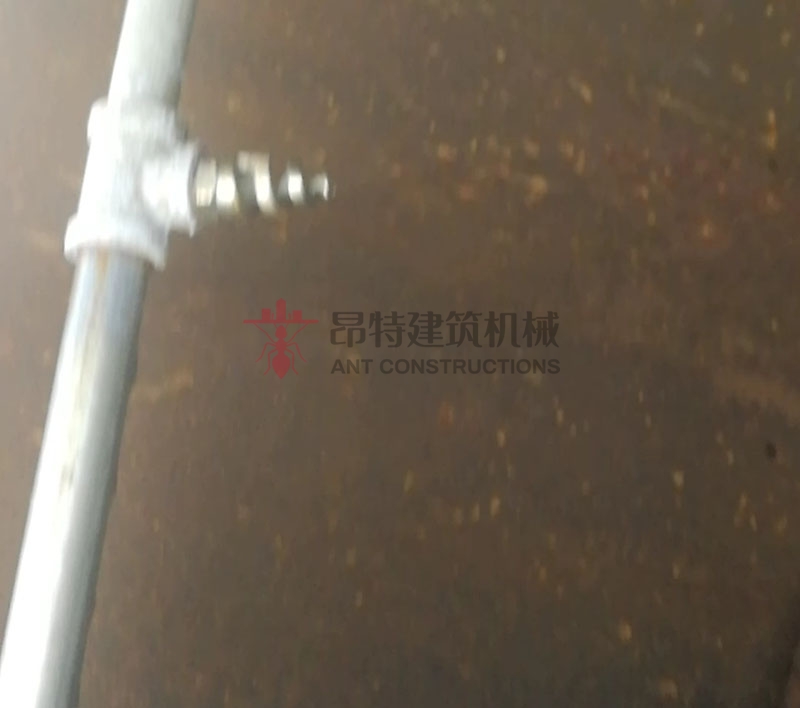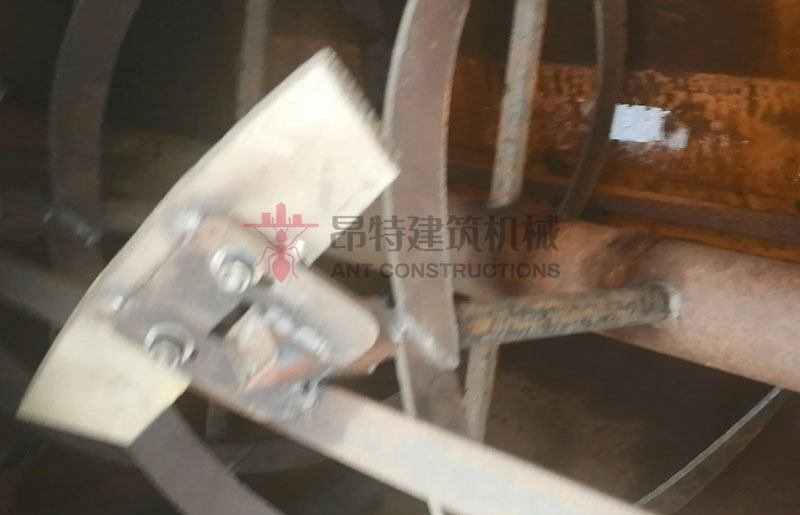 Main Parameters:
Model No.:
ARM100
ARM200
ARM500
ARM1000
ARM2000
ARM3000
ARM5000
Mixer power,KW

3

4

5.5
7.5
11
15
18.5


Hoist power,

KW





4
4
5.5
5.5
5.5 or7.5

Packer power

KW

3
3
3
3
3*2
3*2
3*3

Output/batch

KG

100
200
500
1000
2000
3000
5000
Working principle:
The mixer with inner and outer three-layer spiral blade structure. When the mixer is working, the inner and outer spirals drive the material in the mixing drum to turn, and the inner spiral drives the material near the shaft to move radially along the shaft. The turning is pushed from the inside to the sides, and the material is pushed toward to the barrel wall, the outer spiral belt drives the material which close to the barrel wall to rotate to the axis, so that the material in the spiral belt mixer is turned over in the largest range. The material is convectively circulated in the mixer barrel, shearing and mixing, uniform mixing is completed in a short time and efficiently.

Project cases: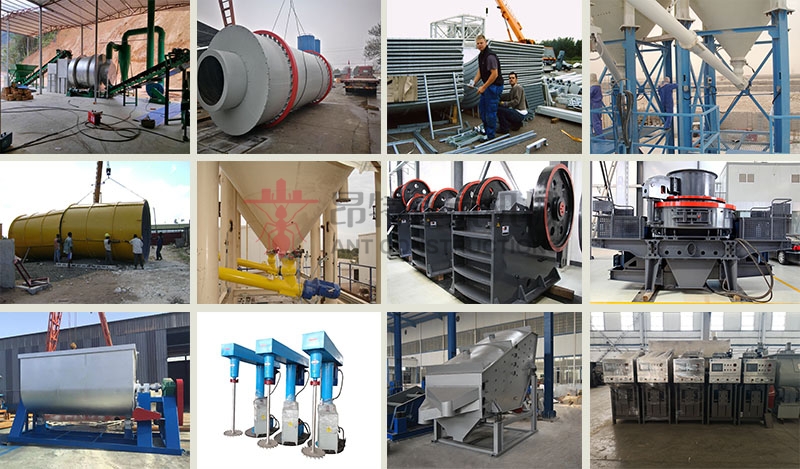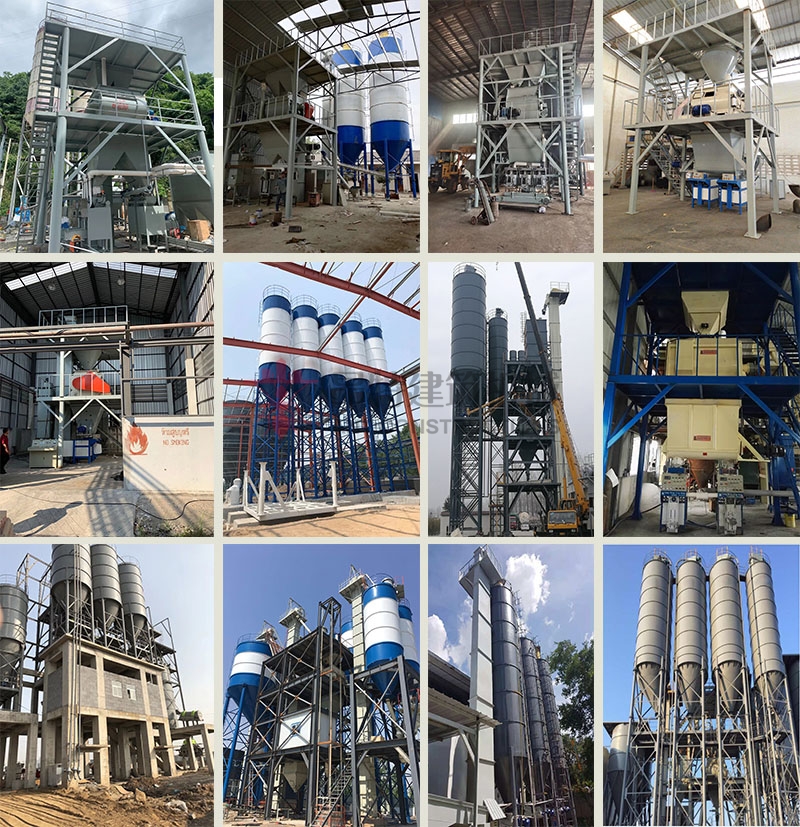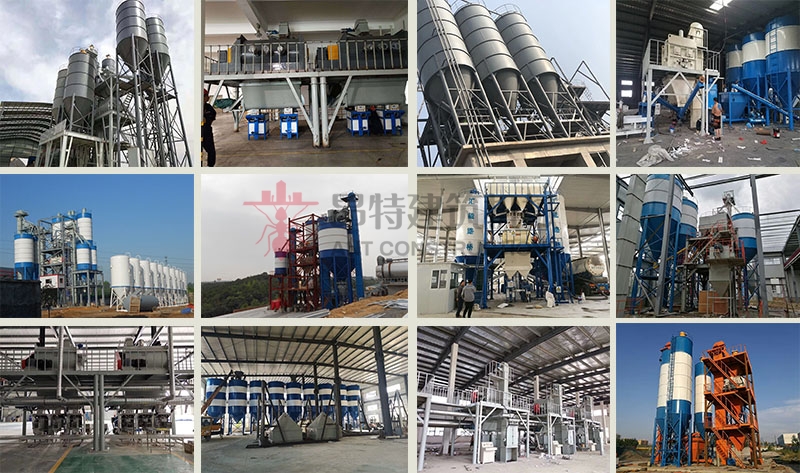 Shiping cases