How to choose full automatic dry mortar mix equipment machine for different dry mortar production
Author:ANT CONSTRUCTIONS Comefrom: Createdate:2021/4/8 14:32:37 Hits:
7
How to choose full automatic dry mortar mix equipment machine for different dry mortar production
How to choose automatic dry mortar equipment?
1. Basically, quality and efficiency should be expecially considered. Key parts of dry mortar equipment are dry-mixed mortar mixer, silo and connecting parts. Choosing qualified materials can guarantee the production and product quality better. Automatic dry mortar equipment is divided into two types: double paddle and single paddle. Double blades are common to use, mainly is the two blades run in opposite directions to form a compound motion state. The materials are mixed and stirred uniformly, reducing blade wear and effectively improving mixing efficiency.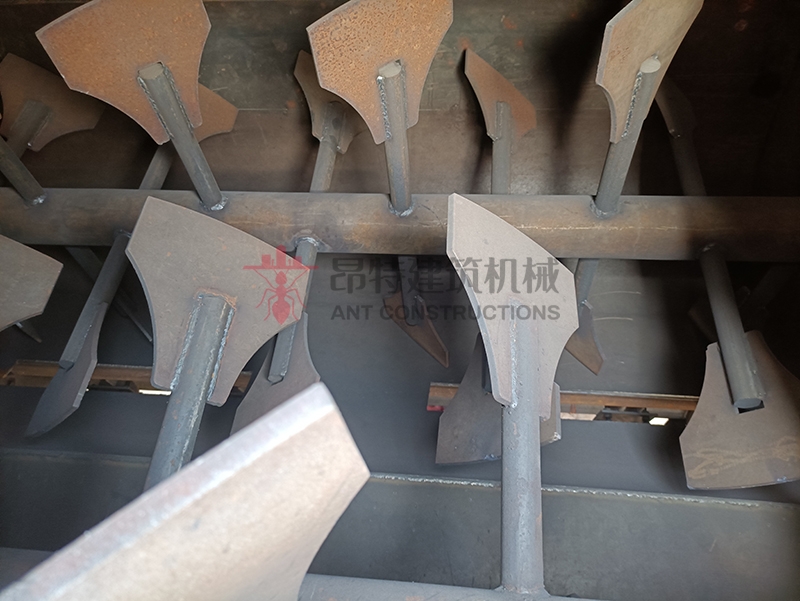 2. As far as efficiency is concerned, its discharging method directly affects the working efficiency of the equipment and product quality. Generally speaking, the discharging method is controlled by pneumatic butterfly valve, and the discharging is carried out by a manual switch. The raw materials of dry mortar are very diverse, the density, size and features of the raw materials used in different types dry mortar are also very different. It is very important to select dry mortar machinery and equipment reasonably according to the characteristics and standards of the raw materials. Before the construction of full automatic dry mortar equipment, we should have a general understanding of the materials to be mixed and the mortar to be produced.
2.1 Light weight thermal insulation mortar, self-rolling shaftless mixer should be use to keep the thermal insulation materials granuel no damage, airflow packing machine or open mouth packing machine or volume packing machine should be considered, meanwhile, suitable transporing equipment should also be considered, such as bucket elevator, air pump, etc.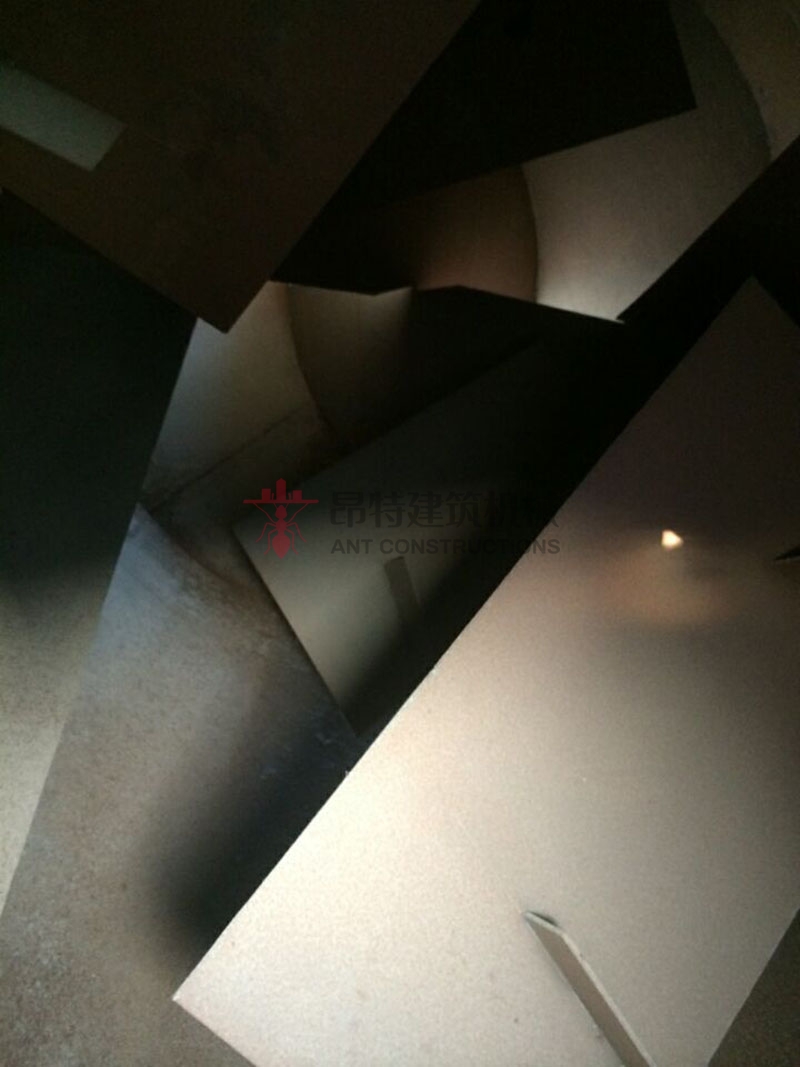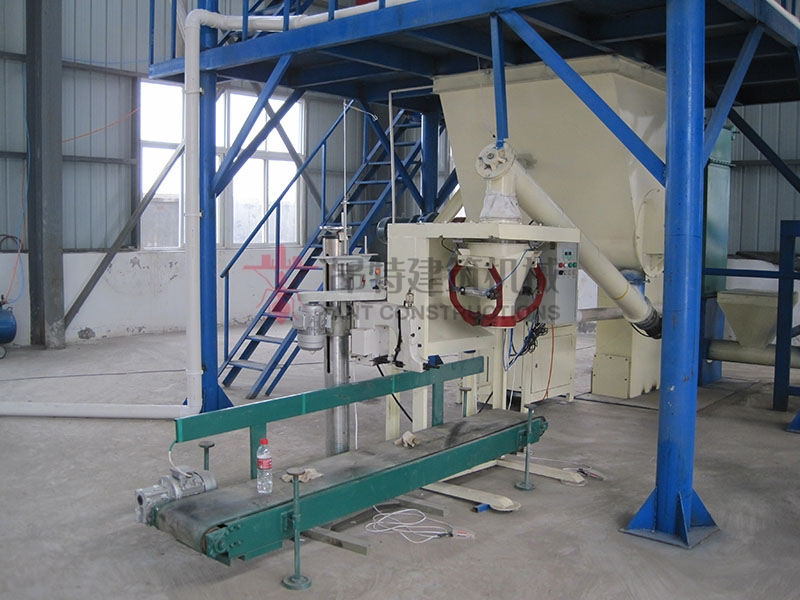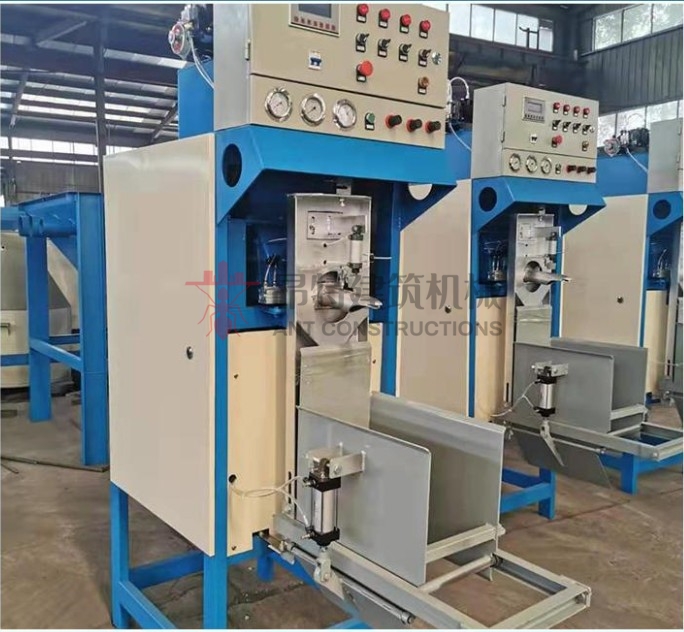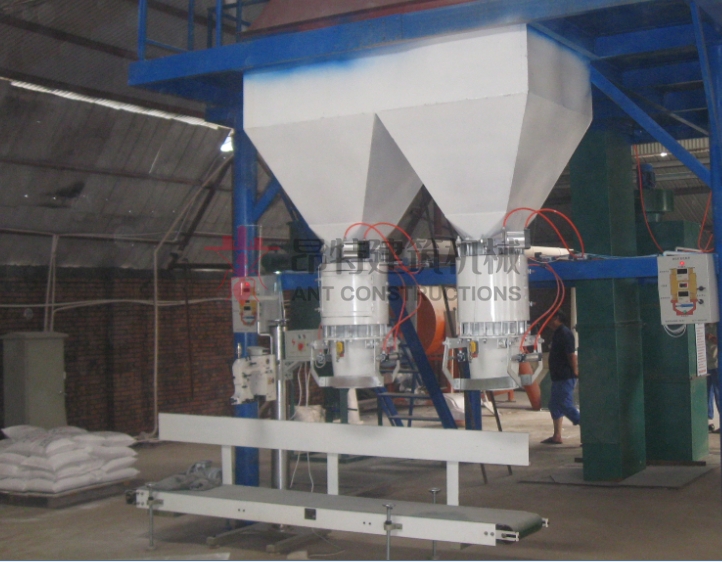 2.2 Dry mortar products with few liquid, low speed ribbon mixer or high speed coulter paddle mixer are better choice according to different requirement, meanwhile, suitable packing machine for smooth discharging of the materials is another concern when producing.
2.3 For other special function dry mortar production with special materials feature or special treatment, please visit our more articles or contact Ant Construction Machinery engineer to choose suitable process solution for your special dry mortar products production.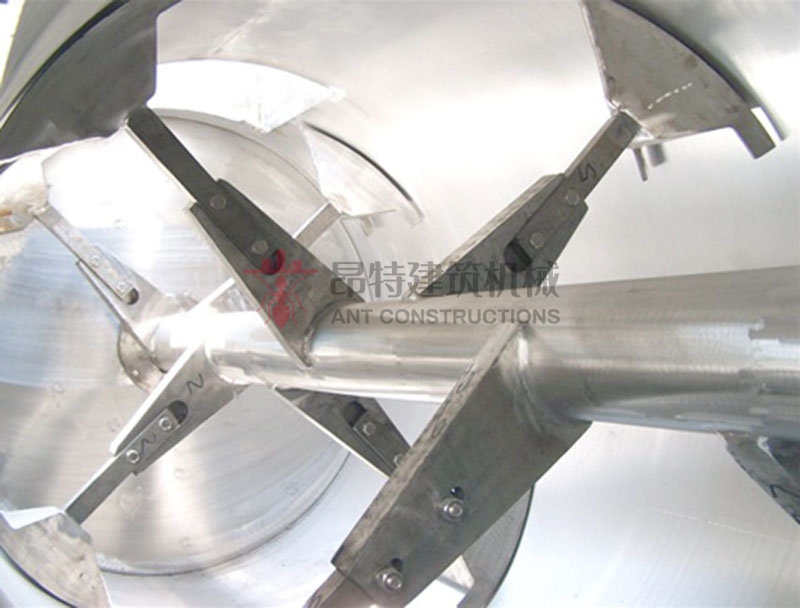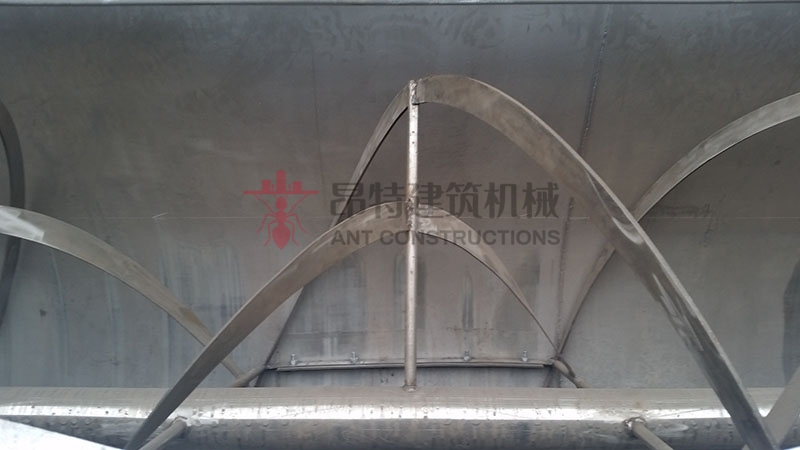 The advantages of full automatic dry mortar equipment:
1. Good dispersibility,
The mixer adopts a unique structural design, which can effectively disperse polypropylene fiber, wood fiber, it completely solved the problem of fiber segregation and secondary aggregation caused by different material specific gravity.
2. Wide range of applications,
Automatic dry mortar equipment can meet the production requirements of dry mortar with different performance. Such as masonry mortar, plastering mortar, mortar for thermal insulation system, decorative mortar and other dry mortar.
3. Easy to use,
The automatic dry mortar equipment has a small footprint, low energy consumption, simple operation, and direct installation without foundation. The output is 3-5 tons per hour and there are 3-6 operators.