10 main points need to be concerned about premix dry mortar mixer machinery
Author:ANT CONSTRUCTIONS Comefrom: Createdate:2021/3/16 15:45:24 Hits:
10
10 main points need to be concerned about premix dry mortar mixer machinery
The premix dry mortar mixer machinery is widely used in the construction mortar industry. The size, scale, manufacturer, purpose, quality, and technology of this type of equipment are very different. However, no matter what kind of dry mortar production line equipment, 10 main points need to be concerned about premix dry mortar mixer machinery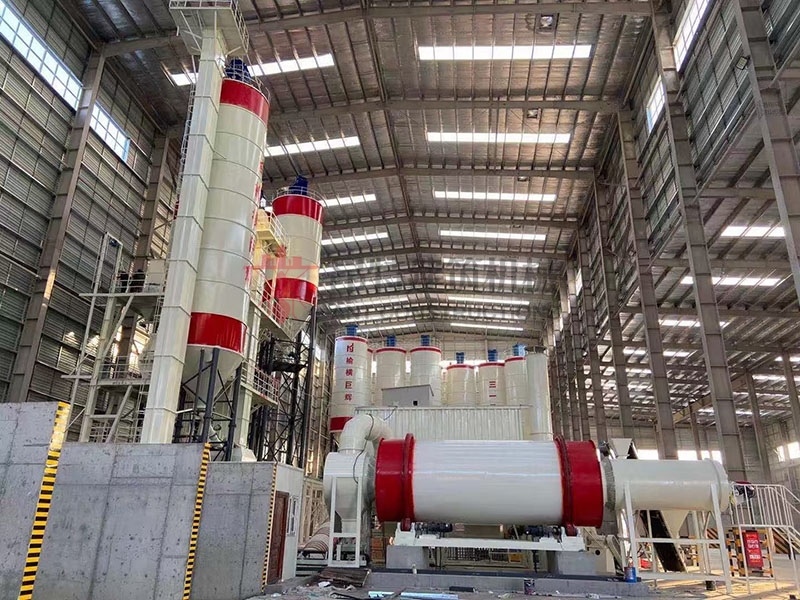 1. Before starting the equipment of the dry powder mortar production line, we must pay attention below operation rules: open the observation port, discharge port, feed port of each equipment to observe whether there are residues and sundries. If yes, must be strictly clean it. It is strictly forbidden to put hands, hard objects and sundries in the equipment during the working process.
2. To extend the life of the motor of the dry powder mortar production line equipment, the power supply of the equipment must be grounded when it is working. After turning on the equipment, it is necessary to perform an idling heat engine for 5-10 minutes, and no abnormality is found in the idling stage, then it can be used in production.
3. In order to ensure the safety of the users during the production process, the control switches of each dry mortar production line equipment must be subjected to leakage prevention treatment.
4. Non-professionals are strictly prohibited from inspecting, repairing, and debugging the equipment.
5. After starting the dry mortar production line equipment, be sure whether the working direction of the dry mortar production line equipment is consistent with the specified direction, otherwise it will cause damage to the equipment.
6. After the dry mortar production line equipment is put into use, the equipment must be strictly maintained regularly to improve the efficiency of the equipment and increase the service life of the equipment.
7. The equipment must be installed in a place that is easy to ventilate and dry, and the environment must be kept clean.
8. Regularly check the tightness of the transmission belt and the screws of the connecting part, and make appropriate adjustments.
9. The complete set of dry mortar production line equipment is a mixing equipment batch by batch. Please be note that the single workload cannot exceed the equipment's specified amount.
10. Dry powder mortar production line equipment strictly abides by empty machine start-up.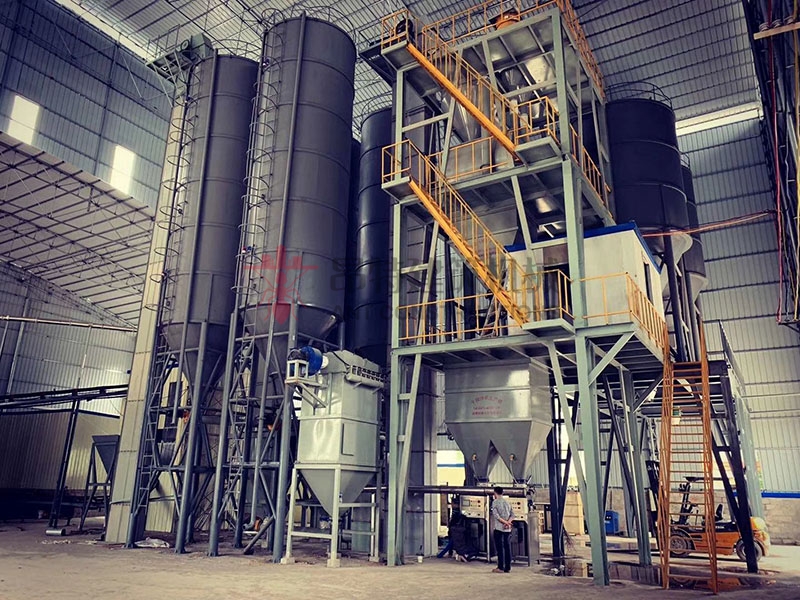 If you meet any problems during operation of the dry mortar mix machinery equipment, you can consult us freely and we will do best to assist you. Henan Ant Constructions as one professional supplier of dry mortar plant, formula technology and additives for dry mortar and putty powder in china, not only provide customer equipment, but also provide additives, formula technology, and problem consultation during application of mortar and putty powder during construction.